The Health Benefits Of Drinking Water: Raising Your Awareness About Them
Summary: This section looks into the health benefits of drinking water both good and bad. We hope that the information shared here encourages you and your family to drink more and lead a healthier life.
It is important to learn about the health benefits of drinking water. Here at TotallyDrinkable.com we are committed to sharing as much information about drinking water as possible. We hope that you will be encouraged to take in the proper amount of water your body needs everyday. Over 70% of your body is made up of water as this is essentially the basis for all of the bodily fluids that run through our systems. The digestive juices as well as the blood in your body need water to able to function properly. Each metabolic function of your body also needs water.
Knowing the Proper Amount of Water Intake
The benefits of water for the body are also vital because the human body is constantly changing, especially when it comes to its water content. Keep in mind that your body regularly loses water as it performs all bodily functions everyday like passing stool, sweating and even breathing. So, if you want to replace your body's water loss everyday, then you need to drink a considerable amount of water. To know how much water intake is appropriate for you everyday, you should multiply 0.5 ounces with your body weight in pounds. If you weigh 150 pounds, then you should drink a minimum of 75 ounces or nine to ten glasses of water everyday.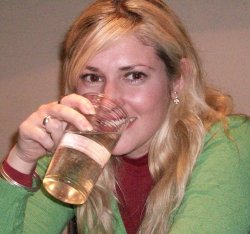 The Health Benefits of Water
To always encourage you to drink the proper amount of water everyday, you should be aware of the different health benefits of drinking water. Here are some, but not all, of them:
* Water effectively eliminates the waste products and toxins from your body.
* Dehydration is prevented with the intake of proper amounts of water.
* Water can improve digestion and aid in preventing constipation.
* Water is the known carrier of the nutrients from food to the body cells.
* Water aids in the metabolism of the stored fats in the body.
* Water is known to naturally suppress your appetite thus helping you to effectively lose weight.
* It aids in regulating the metabolism of the vitamins and minerals in the body.
* Proper water intake is known to help in reducing back and joint pains.
To make sure that you can fully optimize all the health benefits of drinking water, you should see to it that you drink the proper amounts according to your body weight. You would know that you are drinking the adequate amount of water everyday if you are rarely thirsty or if your urine is colored light yellow or is clear.
To read more about subjects related to the health benefits of drinking water, please follow these links:

Are There Problems With Bottled Water?

Bottled Water vs Tap Water - Which Should You Be Drinking?

Is It Possible To Drink Too Much Water?

Find Out How To Drink More Water

What Are The Health Benefits Of Drinking Water?


Do You Have A Story About Water?
Have you found that there are health benefits to be had from drinking more water? For you? For your family? What were those benefits and what would you recommend to other readers?
What Other Visitors Have Said
Click below to see contributions from other visitors to this page...

I Have Increased Energy Not rated yet
I find that when I'm well hydrated, my energy levels increase exponentially. It's far more invigorating than caffeine. The trick seems to be to drink far …